The Maldives is an island nation located in the Indian Ocean, renowned for its pristine white-sand beaches, turquoise waters, and abundant marine life. With its idyllic tropical weather, this nation of 26 atolls is a top-notch tourist destination, drawing visitors from all over the world. Whether you're seeking adventure, relaxation, or a bit of both, the Maldives has something for everyone. The main attraction of the Maldives is undoubtedly its incredible natural beauty. The turquoise waters that surround the islands are teeming with a diverse array of marine life, making it an ideal spot for snorkeling and diving. From vibrant coral reefs to schools of exotic fish, the underwater world of the Maldives is truly a sight to behold. And, of course, there are also the beaches, with their white sand and crystal-clear water, that are simply stunning. In addition to its natural wonders, the Maldives is also home to a number of luxurious resorts. From overwater bungalows to beachfront villas, these resorts offer a high level of comfort and relaxation, making them perfect for those seeking a peaceful getaway. Many of the resorts also offer a range of activities and amenities, including spas, restaurants, and water sports. Whether you're traveling alone or with your family, you'll find plenty of options for a memorable stay in the Maldives. For those who enjoy adventure, there's no shortage of activities in the Maldives. In addition to snorkeling and diving, the islands offer opportunities for fishing, windsurfing, and even surfboarding. And, if you're up for a challenge, why not try your hand at deep-sea fishing? With the chance to catch some of the largest game fish in the world, it's an experience you won't soon forget. The Maldives is also a great destination for families. Many of the resorts offer kids' clubs, babysitting services, and activities specifically designed for children. With plenty of safe and sheltered beaches, as well as shallow lagoons, the Maldives is a wonderful place for children to play and explore. Finally, for those who want to learn about the culture and history of the Maldives, there are a number of interesting sites to visit. From ancient ruins to local villages, there's plenty to discover. And, with a rich cultural heritage, the Maldives also offers a variety of traditional festivals and celebrations that are well worth experiencing. In conclusion, the Maldives is a truly unique destination that offers a perfect combination of natural beauty, luxury, and adventure. Whether you're looking to relax on a pristine beach, explore the underwater world, or experience a new culture, the Maldives has something for everyone. So why not book your trip today and start exploring this amazing island nation?
Holiday Offers
Below is a selection of the most popular Inspiration Holidays Maldives holiday offers. We have Maldives offers at most of the hotels we feature. For more holiday offers in Maldives, have a look at offers section, or use our holiday search where you will be able to see all the best Maldives holiday deals we currently have. You can also call an Inspiration Holidays Maldives holiday experts who will be able to tailor make a Maldives holiday for your specific requirements.
Our Recommended Hotels in
MALDIVES
HOTEL CHOICE : Kandima Maldives
Kandima Maldives is much more than just a holiday. This new game-changing destination offers a s…
Explore our Destinations in MALDIVES
Inspiration
Need some Maldives Inspiration. Explore ideas for your Maldives journey by exploring the categories below. Scroll left and right to view different Maldives holiday ideas, escorted tours, sample itineraries, fly drives and more.
Explore Maldives
We offer a range of Maldives tours and Maldives holiday offers. The team at Inspiration Holidays can also help design a multi destination Maldives holiday itinerary. Choose from one the destinations below find inspiration and plan your Maldives journey.
Explore Map
LATEST NEWS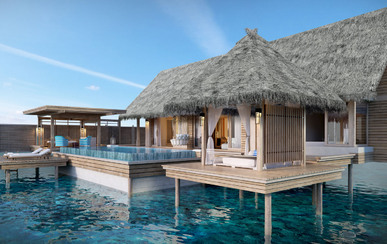 Waldorf Astoria sits at the top of the pyramid in the Hilton group's portfolio of brands for luxury, decadence, service and style. Hilton Hotels have signed an agreement to manage a brand new r...